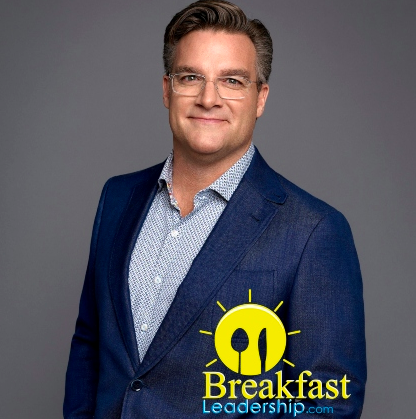 =====
This episode is sponsored by CloutHQ.  Enter the code breakfast to save over $1,000 on an annual membership
https://clouthq.com/https://clouthq.com/?utm_source=breakfast&utm_campaign=bl
Exclusively for the Breakfast Leadership listeners we are offering a yearly subscription at our ENTERPRISE level at $499 for one entire YEAR!
With an Enterprise subscription, listeners will be able to access the most elite tier of our platform, offering the most abundant features and connections. 
============
David Kidder works at a company called Bionic. This April, we published our first book, New to Big, with Penguin Random House. It lays out our playbook for igniting growth inside Fortune 500 companies. What does that mean? (Great question.)
It means we are a company of veteran entrepreneurs who work shoulder to shoulder with teams at large enterprises to build startups and make change from the execs down to the innovators on the ground.
https://www.linkedin.com/in/davidskidder ; https://www.instagram.com/davidskidder/ ; https://twitter.com/davidskidder?lang=en