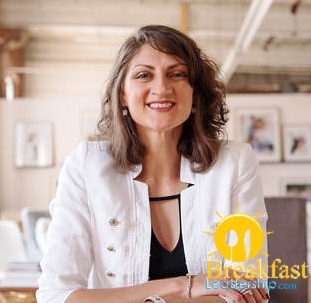 =====
This episode is sponsored by CloutHQ.  Enter the code breakfast to save over $1,000 on an annual membership
https://clouthq.com/https://clouthq.com/?utm_source=breakfast&utm_campaign=bl
Exclusively for the Breakfast Leadership listeners we are offering a yearly subscription at our ENTERPRISE level at $499 for one entire YEAR!
With an Enterprise subscription, listeners will be able to access the most elite tier of our platform, offering the most abundant features and connections. 
============
My background as a Transformational Healer, Mentor, Teacher, Speaker combines nearly 2 decades of training under various teachings from holistic healing, mind body medicine, ancient mysteries and metaphysics to the neuroscience of change and people building programs for personal and professional excellence.
Strategizing with others, seeing the hidden connections or inter-relationship between things, and future thinking are my strengths.
I combine these natural talents with my uncanny intuition and a proficiency in people building skills to provide exceptional guidance within a framework for positive transformation.
​Teaching people how to develop new skills through emotional, spiritual and conversational intelligence while healing the root cause of unhealthy sabotaging patterns of doubt, lost trust & fear.
https://www.shawnapelton.com/